You're busy. Life can get hectic. Some days you don't have time to prepare any meal, let alone a healthy one, which makes eating healthy and shedding unwanted pounds a challenge.
We understand that busy lifestyle, and we're here to help you create healthy habits and assist with your weight management goals. So keep moving in the fast lane with a meal that allows you to scoop up, shake up, drink up, and go!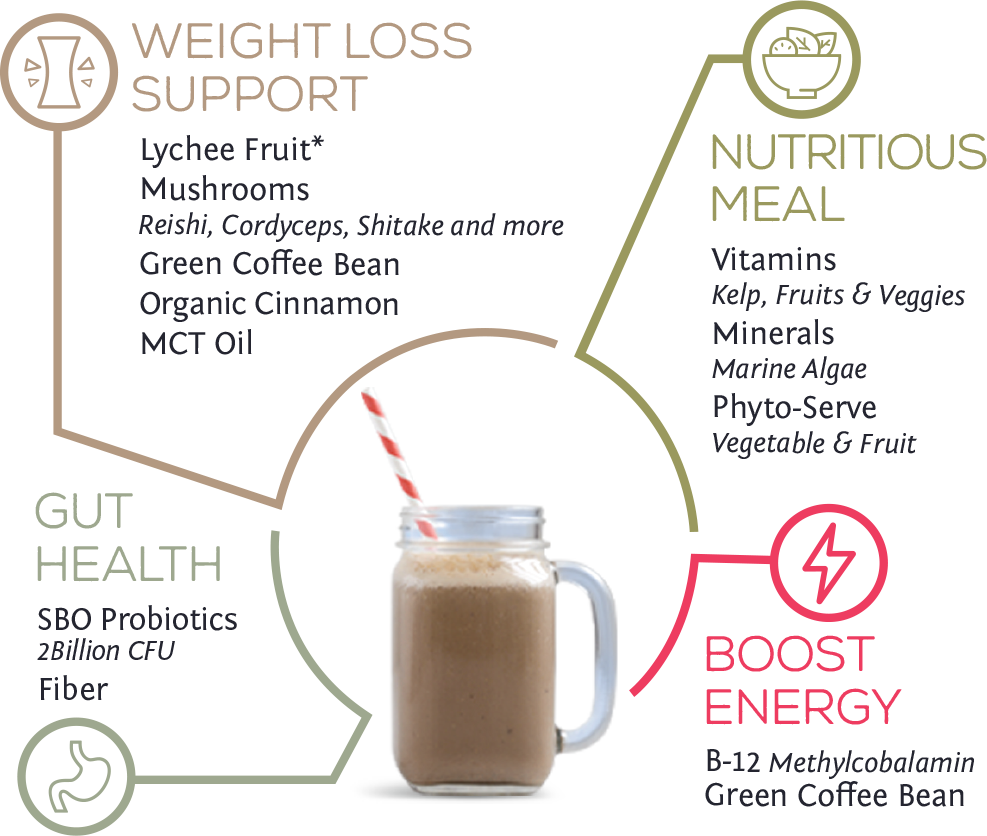 We pack in organic protein from organic and fermented yellow peas that are low in calories and high in fiber to keep your muscles and body well supplied in this essential building block while increasing the metabolism and burning fat.
Our multi-mineral complex derived from marine algae builds stronger bones and prevents bone loss.
Vitamins perform hundreds of roles in the body, from supporting strong bones and the immune system to converting food into energy. Get 50% of the RDA of Vitamins: A, C, D2, E, K1, B1, B2, B3, B5, B6, B7, B9 from bioavailable and whole-food sourcing. Vitamins help support metabolism and weight loss.
One serving of vegetable and fruit blend extracts in every scoop.